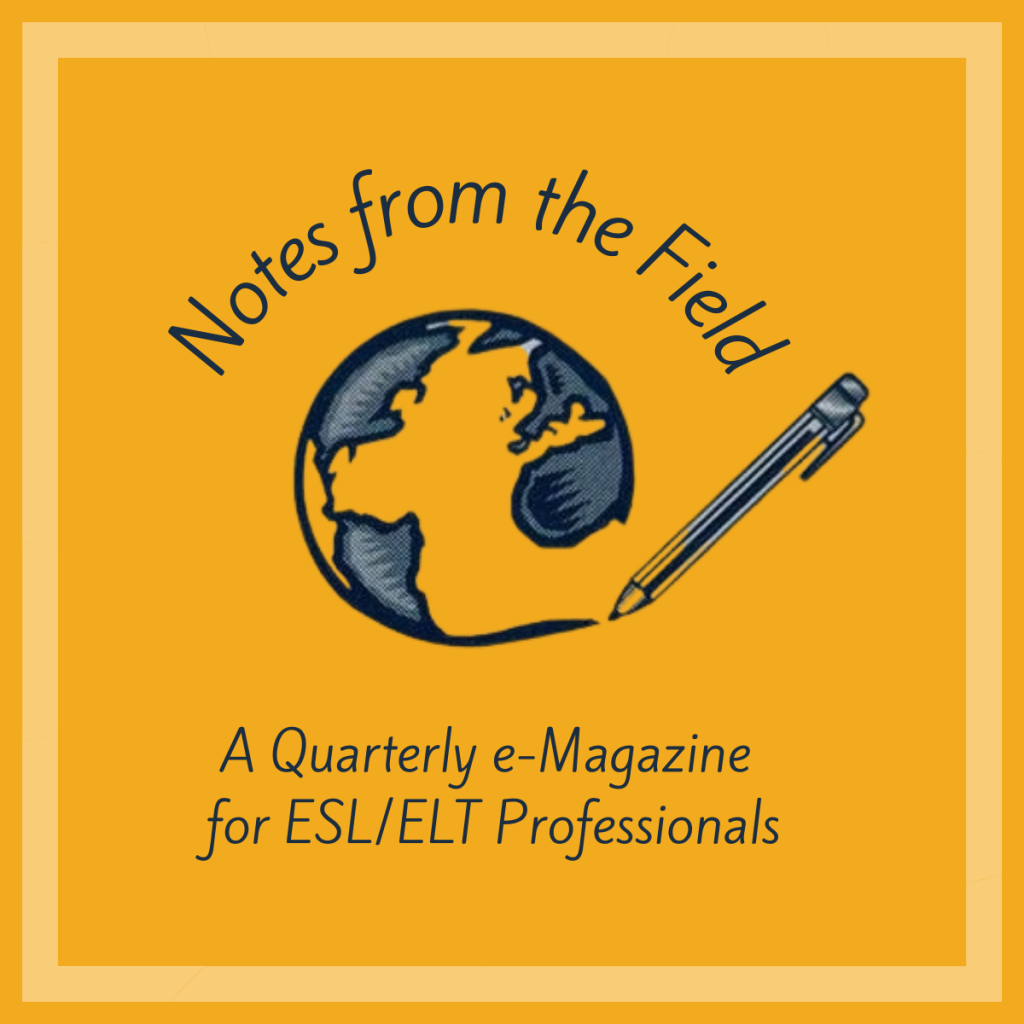 Notes from the Field is a new quarterly e-magazine dedicated to important issues from our colleagues in various sectors of the field (K-8, secondary, higher education, language centers and adult ed /workplace). Look for the first issue in early 2022. More details soon!

We encourage submissions from professionals in any of these sectors, whether or not they are a Pro Lingua Learning author. Our new e-magazine is a service to the field and not a selling piece. We consider it a contribution to the profession (since, we, too, are of the field).

Please send queries about submissions to Marilyn Rosenthal, Ph.D., the magazine's Editorial Director (Marilyn@ProLinguaLearning.com). Thank you.